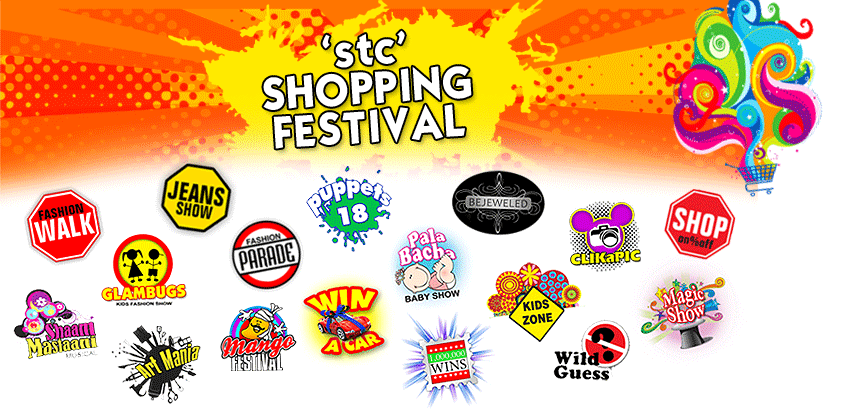 1 August – 10 September

STC (Siddiq Trade Centre) Shopping Festival offers creative and innovative opportunities for retail and display at various venues within the vicinity with attractive visibility options.

The Festival Offers a unique shopping+entertainment experience by unveiling an exciting mix of more than 30 events/activities, including art and music, shopping, discounts, raffles/draws, sports, fashion, children's entertainment shows circulating on a revolving program roster. Each event is designed / positioned to carry a brand and to render a new kind of excitement with varied age-group targets and to create a festival atmosphere providing family fun.

The Event Title and Calendar is to be announced to the media in a press conference. The Shopping Festival positions STC as the center of activity and a major destination for family entertainment for the season on a local and regional level.






For Details and Booking Space Contact: 0300 8405541

Project Office: PL 5 Siddiq Trade Centre, Gulberg Lahore